If your estimates are still 15 times too high, you could try to divide your current DCF by 15 again and see what happens.
I Did think about it but it could be a bit risky as some wu's seem to take to be taking a lot longer than the others,Dont want to over do it and get swamped with wu's. Main problem at the moment though is I keep getting the following error on other projects
03/06/2009 16:52:50|Milkyway@home|Sending scheduler request: Requested by user. Requesting 227714 seconds of work, reporting 1 completed tasks
03/06/2009 16:52:52||[error] Proposed work request 842211.148191 bigger than max 436321.745280
03/06/2009 16:52:55|Milkyway@home|Scheduler request succeeded: got 0 new tasks
I've had the same problem at Hydrogen at home, a couple of times never seen it any where else though. detaching and reattaching normally fixes it but it means trashing work in progress and download wu's.
---
m4rtyn
*******************************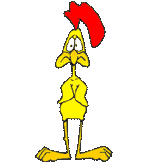 ******************************